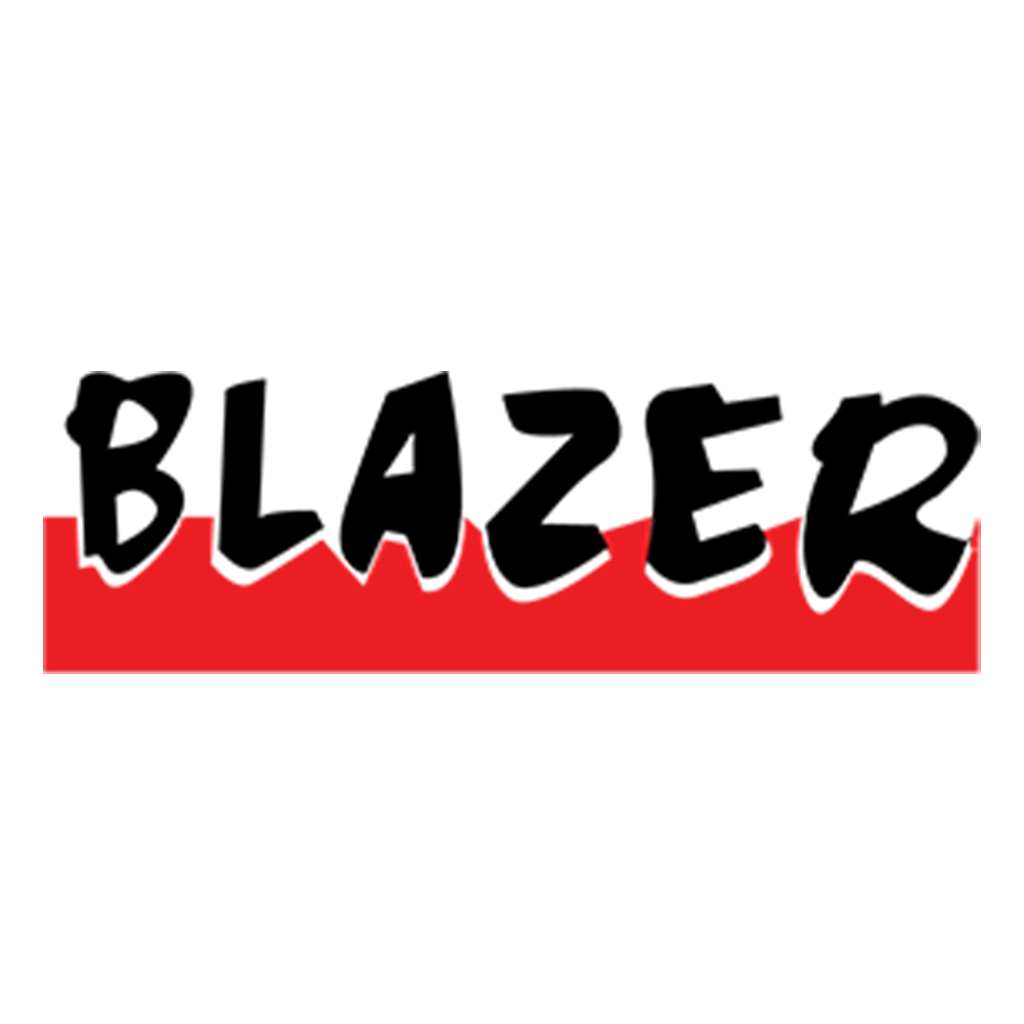 Blazer Boats was started in 1997 by the Moss family in Ellington, MO.  Their innovation for aluminum jet boats still holds true today. With three different models available, the design choices are endless. Blazer is a proud family owned and operated manufacturer that strives to build a good boat that is competitively priced. They offer sizes from 10′ x 36″ up to 24′ x 70″ in both .080 and .100 gauge aluminum.
Blazer Standard: Pressed Rib, round rail, 40″ front deck, rear bench and wood transom
Blazer Sport: Extruded Ribs, 48″ front deck, rear bench seat, round rail, and wood transom
Blazer SS (Super Sport): Extruded ribs, long rake, 48″ deck, round rail, and wood transom
BLAZER OPTIONS:
WIDE RAIL ALUMINUM TRANSOM
DRY BOXES 18″- 36″
LIVE WELLS UP TO 84″
DECK EXTENSIONS
DIAMOND PLATE TRIMWIDE RAIL
DEALER OPTIONS:
PREFORATED FLOORING
CARPET
PAINTED/WRAPPED/POLISHED
NAVIGATION LIGHTS
GIGGING RAIL/LIGHTS
CUSTOM MADE SEATS
AND MUCH MORE!
More Info
Address: Holt Sales Inc
706 Sycamore St
Van Buren, MO 63965
Phone:  (573) 323-0440
Business Hours: Mon.-Fri. 8-5 Sat. 8-12
Our Shop
Address:
706 Sycamore St
Van Buren, MO 63965
Phone:
(573) 323-0440